Critical Efficiency Improvements in Document Management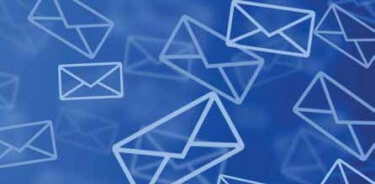 EXL improved mail- and document-handling operations for a key client using OPEX Corporation's Universal Document Scanning Workstations.
When it comes to document management, productivity and accuracy are critical and require enterprise-class technology to ensure efficiency and traceability. EXL was able to improve efficiency by several hours per day and reduce resource requirements significantly using OPEX® FalconRED® and Falcon® document scanners for a high-volume customer.
EXL is a global operations management and analytics company based in New York. As part of its service offerings, the company provides mailroom and document services to companies primarily in the finance, accounting, and insurance markets.
The company operates customer mail centers both on-site and in its own facilities where document imaging and document management are key activities. "Our imaging center really feeds the process for the folks doing the work at these companies," says Glen Baker, Vice President of Life and Annuities at EXL. "Images are our lifeblood."
At one particular customer site, however, the quality and reliability of those images were in question. The company operated a mailroom for the customer where staff received, prepped, and scanned documents on a conventional production class scanner. The facility processes between 6,000 and 6,500 documents per day, with each document containing 3.5 to 4 pages. "The preparation process caused some problems in terms of quality and productivity," Baker says. "We went back and revisited that entire environment with an eye toward swapping out the software and hardware."
Working closely with the client, EXL created a scorecard and wrote a detailed requirements document that was used to evaluate the new scanning hardware. "We wanted something that was production-quality and could help take us from receipt through archiving," Baker says.
Eventually, EXL narrowed their choices down to the OPEX Falcon and FalconRED series of document scanning workstations and another scanner manufacturer. OPEX ultimately won out, in part because of the way the scanners handled the archiving process. "We would have the ability to tag information when it comes through and follow those documents throughout the entire process for traceability," Baker says. "It also required less customization out of the box." The second important feature of the Falcon series was OPEX's one-touch prep and scan environment.
EXL also replaced the existing software implementation with Hyland Software's OnBase® product. "We had used OnBase for many years at our own New Jersey scan center," Baker says. "When we re-evaluated the client facility, we found we could get almost 95 percent of the features we needed out of the box with OnBase as opposed to the previous software."
Multiple Business Lines
EXL has deployed five FalconRED scanners and one Falcon scanner at the site. FalconRED combines the Falcon scanner with the OPEX Model 72 Rapid Extraction desk. This unrivaled combination of envelope opening, content extraction, and document imaging makes FalconRED the most efficient, secure, and cost effective way to scan directly from sealed envelopes with no added prep operators needed.
Because the customer had multiple lines of business operating out of the same mailroom, EXL was able to install the new solution in phases. Initially, they brought in a demo Falcon unit for evaluation. "After that, we took the big leap," Baker says. "We were convinced this was the answer we would need going forward. We went through the process of getting the software up and running while the machines were being built and had a parallel document processing operation in place [using both new and old equipment] as we went through each phase."
How It Works
As mail arrives, EXL staff sort the incoming documents by line of business. "We have five scanners that manage regular mail and one scanner that handles all accounts payable mail, which has a different spec of envelope," Baker says. "Each of these scanners is aligned to a certain product line. Where there is lower volume for a particular line of business, one scanner is handling multiple product lines."
The mail-handling process was revamped to accommodate the functionality of the new scanners. "The feeder system was different," says Arun Kumar, senior assistant vice president of operations and account management at EXL. "We eliminated receiving and prepping steps altogether. We also got much more robust reporting with OPEX and OnBase. We are now able to measure productivity and throughput for our resources, and we can detect any piece of mail in the system at any point in time."
Envelopes are stacked on a feeder system on the scanner and then processed. The mail opening, scanning, sorting, and post-scanning processes are handled on the FalconRED and Falcon scanners.
Each document also receives a box number, which is used to tag the electronic document for archiving and traceability. "When the processing is done, and the document is digitized and indexed, we can identify the box number and assign a location using Hyland's archival module to retrieve any document in the future," Baker says.
In addition to the usual flow of new documents, EXL is also using the OPEX scanners to manage an additional 2,000 to 2,500 documents per day as part of a project to digitize archival documents that are stored in a warehouse.
Kumar describes the change-management process as challenging because the staff was moving from a traditional scanning model to a more state-of-the-art system. "There was a lot of un-learning that was required from the operator perspective," Kumar says. "But the equipment is so mechanized that our learning curve on it was much lower compared to what we had before."
Automated Scanning Reduces Time, Labor
Using the FalconRED and Falcon scanners helped EXL eliminate manual prep work and other steps in the mail-handling process that had caused productivity issues during the initial deployment of the old hardware. That led to a significant labor reduction. "On average per scanner, we reduced headcount by 2 to 2.5 people from our production staff," Baker says. "After two months, we were able to reduce our total headcount by close to 14 people."
With their new OPEX scanners, EXL is able to complete a day's work in as much as two to three hours earlier than with their old scanning hardware, and with fewer resources.
EXL has been so satisfied with the performance of the OPEX equipment that they are committed to making the Falcon scanners the primary equipment used in all future contracts. "Whatever proposals we have out for prospective clients, OPEX is the standard solution, and we are looking at adding even more features in the future," Kumar says.
"We are also able to demonstrate how the system works because we have this operation at our customer site," Baker says. "We can show people the benefits of our solution in a live deployment."