---
Perfect Pick is Streamlined eCommerce Order Fulfillment (150-seconds)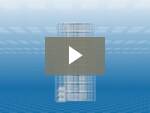 Online shopping is expected to continue its double-digit growth and customer expectations have never been higher. But increased sales can quickly lead to growing pains in the warehouse or D.C. when order fulfillment can no longer keep up with demand.
---
Perfect Pick's "Less Complex" Design Simplifies Order Fulfillment (30-second)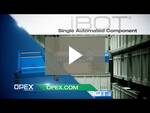 By eliminating complex frontend conveyors and transfer equipment typically associated with more traditional warehouse automation and by streamlining the order picking process, Perfect Pick makes robotic goods-to-person automation feasible for businesses that previously thought it was out of reach.
---
Perfect Pick Takes Order Fulfilment to the Next Level (60-seconds)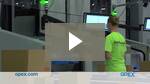 Perfect Pick allows businesses to do more with less. For growing eCommerce companies looking to take their order fulfillment to the next level, Perfect Pick ensure that orders go out of the warehouse as quickly as they come in.
---
Perfect Pick 's "One touch" design is based on ibot delivery technology (3-minutes)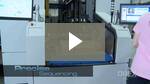 Perfect Pick is a truly unique robotic goods-to-person picking technology that was engineered to simplify order fulfillment. Perfect Pick's "one touch" design is based on a single automated component – the iBOT.
---
Perfect Picks Scalability allows it to grow along with your business (3-minutes)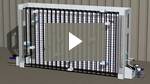 Perfect Pick is highly flexible and scalable automation that can grow at the actual rate a business grows and can quickly and easily adjusting to often unpredictable demands and business cycles.
---
Newegg hatches a smart and scalable fulfillment system (6-minutes)
Electronics can be small and difficult to handle. Since many of these products are valuable, special care must be taken to secure them and prevent them from being damaged. It found a solution that limits touches required to ship orders in Perfect Pick.
---
BHFO: A Perfect Fit (5-minutes)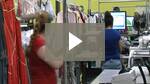 Perfect Pick delivers the goods for BHFO, eBay's top fashion eTailer, enabling them to ship 95% of their domestic orders same day.
---
iHerb: A Healthy Injection (5-minutes)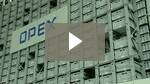 iHerb's supply chain gets a vitamin boost by incorporating a first-of-its-kind robotic goods-to-person Perfect Pick technology to assure order are processed quickly and accurately.
---
Interview: Perfect Pick (3-minutes)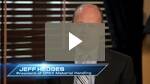 Perfect Pick's standalone modular aisle design has a small footprint and is installed quickly and easily – in as little as 4 months from P.O to Picking.
---
Interview: iBOT Delivery Technology (2-minutes)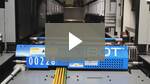 iBOTs are intelligent wireless delivery vehicles that have 100% access to the inventory in their storage aisle and are powered by energy efficient onboard ultracapacitors that recharge "on the fly".
---
Interview: e-Commerce Fulfillment (3-minutes)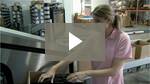 Perfect Pick's goods-to-person model is ideally suited for e-commerce order fulfillment.
---
Interview: OPEX and Warehouse Automation (3-minutes)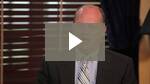 OPEX technology efficiently handles individual, single-piece items ranging in size from envelopes, documents and checks all the way through 60-pound payloads using Perfect Pick.
---
Timelapse of Perfect Pick Installation (1-minute)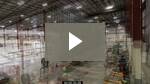 Traditional automation can take up to 15 months to design, simulate, and deploy. Perfect Pick is a modular standalone aisle solution that can be installed quickly and easily – in as little as 4 months –with minimal disruption to ongoing operations.
---
Move It! OPEX Manufacturing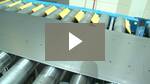 David Maloney, of D.C. Velocity, visits OPEX Corporation in Moorestown, New Jersey with "The Power To Do More" on this episode of Move It!
---
Discovery Channel: Innovation TV (8-minutes)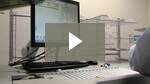 At its core, OPEX is all about optimizing business processes. Getting the job done faster and more efficiently through automation - whether in the mailroom or the warehouse.
---