The Hub of the Matter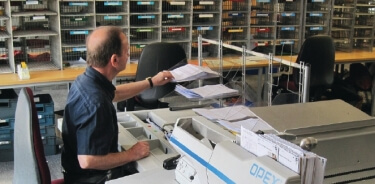 The hub of all of the mail which flows through Birmingham's public services is a the City Council's Corporate Postal and Scanning Division located in Erdington - and the newly installed hub of this office is the OPEX 72 Rapid Extraction Desk.
By any criteria the scale and pace at which the Division operates is impressive, as befit's the size and structure of the City. Some 6000 items of mail arrive every day and an ongoing link is maintained between 30 separate Council premises and 220 service areas across a permutation of delivery, processing and collection.
As you would expect from a major local authority it takes pride in ensuring that incoming items are clarified and reach the correct department for action as quickly as possible and this can often be before most of us in the outside world have sat down with our first cup of coffee! Of particular importance are sensitive or financial documents such as cheques, parking payments, benefit requests and passports which naturally have to be handled with care and accurately processed.
Something like a third of all incoming post is processed via the OPEX 72 system by virtue of its ability to meet the above criteria for critical items .The impressive array of technology includes a fine-tuned feeder for handling intermixed envelopes of various thicknesses as large as 16cm x 29cm with reliable ease. The machine automatically adapts to variations such as irregular envelopes and the auto-jog unit shifts contents away from the two cut edges to maximise contents protection. All of which translates in to major time and floor space savings, enhanced performance and quality of output.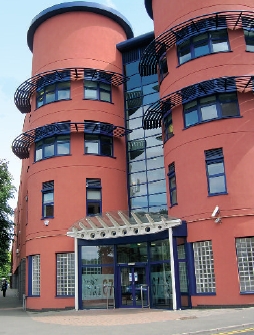 Team Manager Robert Lancastle is very impressed by the degree to which the OPEX Rapid Extraction Desk has met his needs "It was perceived as being superior to anything else on the market and so it has proved in operation. The two particular advantages are the comfort of knowing that it is very flexible whilst guaranteeing opening and extraction rates compared to manual methods and secondly by virtue of knowing exactly how long any given type of envelope or content will take we can set the system up for prioritised batches. Overall we also have the benefits of a statistics trail and excellent ongoing support and attention from OPEX. Suffice to say that as we integrate our services within the Council and consolidate the satellite locations then we will certainly consider ordering more of the same, providing it realises financial as well as performance benefits."