A Digital Solution for the Red Rose County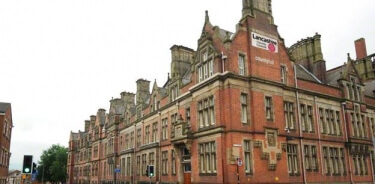 Lancashire County Council uses OPEX technology to deliver some of its services, as part of a move away from traditional paper-driven files to a modern controlled digital system. According to the county council, there have been significant benefits for the council since introducing OPEX's postal and scanning technology. Katherine Holt, Head of the Document & Record Management Service at Lancashire County Council, said: "We have initially focused on three of our departments - social care records, the pension service and our Blue Badge team. This system ensures we can accurately input documents, while also saving time. We are able to monitor every aspect of the processing and we're very happy with how it has performed for us. For example, we monitored the scanning for one service for two months and identified no scanning errors. Like all councils, we're looking at ways to save money. As well as saving our staff time, it's also reduced the amount of space needed to store files of paperwork. Furthermore, it gives us electronic access to all our records, which helps our teams to have the information they need in a timely and efficient way - which helps us to deliver our services for people in Lancashire."
The county council have an integrated set of two OPEX scanning platforms, combined with two M72 rapid extraction desks. Technically talking, OPEX Document Scanners are the world's most efficient out-of-the envelope scanning platform. The operator can open, extract, capture, process in-line, print an audit trail, and sort mail contents without a separate preparation process. OPEX document scanners set the standard for scanning excellence with their state-of-the-art imager and unique feeder. It can perform in-line recognition of barcodes and recognition systems.
When configured with optional VRS Technology, a variety of additional optimizations can be performed in-line, including content-based rotation, background smoothing, and more. These new features provide unmatched image quality, recognition, and cleanup at full speed, in full colour, and full resolution. With these innovative features, plus 300 dpi native capture, OPEX document scanners set the standard as the premier document imaging solution. OPEX Scanners greatly reduce preparation, paper handling, post-processing labour, and other costly tasks required in conventional scanning processes. This not only improves efficiency, but results in superior transactional integrity. As documents are removed from envelopes and scanned in one step, operators can view each image to ensure it is properly captured and identified. This reduces time-consuming and costly re-scanning later in the process.
OPEX document scanners are able to scan a wide range of irregular, folded, and damaged media without the need for careful stacking, jogging, or document repair. All this via exclusive OPEX CertainScan™ Capture Software and the means to scan documents up to 12.25? x 18.25? and A3.