How To Ensure The Success Of Your Digital Mailroom
You've heard the term before.
In fact, you've probably read hundreds of articles and watched hours of videos about various solutions available to achieve a "digital mailroom." It feels like there are more digital mailroom solutions than ice cream flavors in a Baskin-Robbins!
From email and fax to digitally born documents, from interoffice envelopes to United States Postal mail and overnight deliveries, there is a constant barrage of information and multiple streams of data entering our organizations. The real task is determining the best, most efficient and most cost-effective way to collect, digitize, organize and deliver this mail.
I'd like to focus for a minute on one area of the digital mailroom often overlooked and neglected when businesses consider a digital mailroom solution.
Physical mail delivered to an organization comes in tubs and bins overflowing with envelopes and is brought to a mail processing room.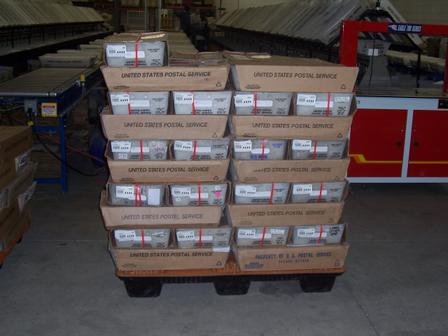 It would appear, according to most digital mailroom solutions out there, that these bundles make a metamorphic transformation from paper-stuffed envelopes and flats into beautiful digital images, able to be tracked and distributed throughout an organization as if by magic.
But you and I both know that it really isn't magic or even the wonders of nature on display!
In most digital mail centers, these "buckets-o-mail" FIRST must be manually sorted and the contents removed from the sealed envelopes. Then those documents need to be prepared for scanning before any digitization can begin.
Does that ring true for your organization?
Where is the most logical place for a Digital Mailroom to begin?
You guessed it: in the mailroom! Sure, "snail mail" doesn't account for the vast percentage of incoming information for organizations these days. But for those organizations who still deal with loads of incoming envelopes and flats or receive physical mail as the "exception," they still need an efficient way to process it.
Digitizing a REAL mail center actually begins the moment mail comes into an organization.
Most digital mailroom solutions on the market forget to account for one vital (not to mention costly) step in the process:
How do we get the contents we want to be scanned OUT of the ENVELOPES?
After mail arrives at a location and is sorted, the contents can't be scanned unless first removed from the envelope. No matter what other tricks you may have up your sleeve, there is just no simple way to open and prep all the items that arrive through the mail before sending them off to a high-speed scanner.
Or is there?
Rightfully so, there is a lot of time, energy and investment placed on purchasing the right software platform to track and distribute your physical mail turned digital. But the entire process requires organizations also to think through the costly, labor-intensive process of getting that content out of their envelopes. This form of document prep accounts for a significant percentage of time and the overall cost of running a digital mail center.
Have you implemented technology in your digital mailroom that streamlines envelope opening, content extraction and document imaging?

Our team of project managers, engineers, and analysts can assist and support you through your document management and mailroom automation evaluation and implementation process from start to finish. Contact us today via phone (+1 856.727.1100) or online to learn more.